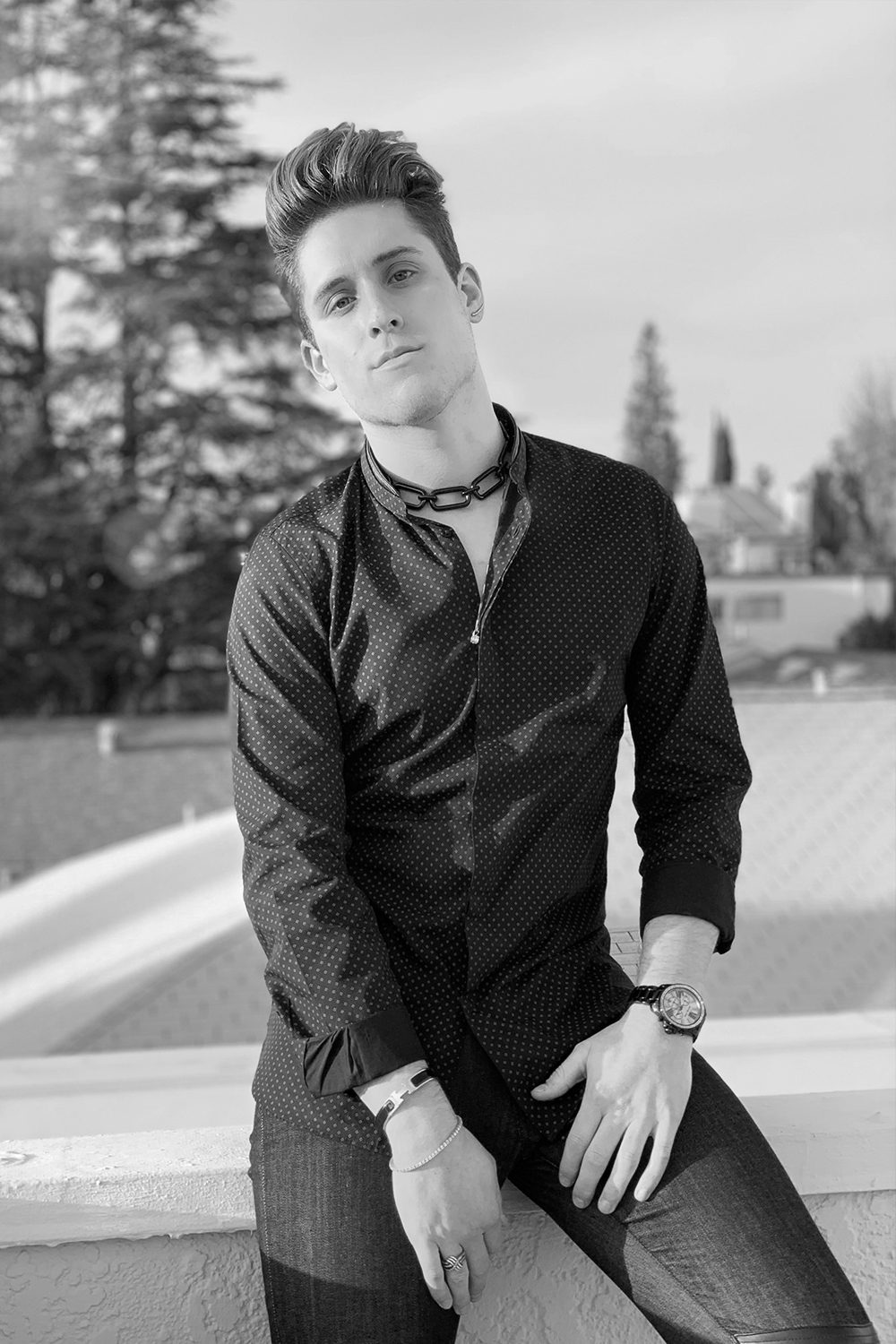 This 24-year-old Cincinnati, Ohio, USA native with a mechanical engineering degree discovered his passion for fashion at a young age. By 18 years of age, he set out on a quest to produce an internationally-known brand as he pursues his vision for men's and women's fashion. His vision was to pursue a fashion career and create a globally recognized brand. In a short time, this self-taught designer with a determined attitude has already made his mark in the fashion industry!
Jonathan's natural artistic talent, combined with his family history of seamstresses, tailors, and luxury department store designers, positioned him well for his chosen fashion career. 
His artistic skills enable him to create custom designs from origination to garment construction. His creativity in combination with his Mechanical Engineering degree, uniquely position him to design fashionable garments that are distinctively edgy, yet elegant. Jonathan Marc Stein creates quality clothes and accessories for men and women alike. His studio is currently located in Los Angeles, California, USA.
Background/history of brand
Jonathan Marc Stein is emerging as an influential fashion designer with a fresh and inspirational style. His garments make a bold statement, incorporating quality with class and a splash of edge.
Stein's first collection was presented for Spring/Summer 2017. Since then, his designs have graced the runway at a private event featuring the MJS X JMS collaboration, New York Fashion Week, Los Angeles Fashion Week, Fashion Week Columbus, San Diego Fashion Fest, and various charity fashion events.
His fashion pieces have been proudly worn by notable celebrities, including the iconic music group En Vogue, Laura Marano, Gretchen Rossi, Mackenzie Ziegler, Holly Robinson Peete, and Jaylen Barron, to name a few. His designs have been featured inCosmopolitan, L'Officiel and Marie Claire magazines and have graced the covers of Runway, Avante, and L.A. Travel magazines. Celebrities chose to be seen wearing his creations at the Billboard Awards, Victoria Secret, Oscar, Vanity Fair, and Emmy events as well as other premieres and red carpets. Laura Marano was recognized on the Cosmopolitan best-dressed List for the 2018 HBO Emmy After Party wearing a dress by Jonathan Marc Stein!

Seeking worldwide recognition, Jonathan Marc Stein will showcase his latest collection at Arab Fashion Week in Dubai, October 2019. Stein is proving why he belongs on the international stage. His Spring/Summer 2020 collection integrates fabrics and styles that salute the iconic Old Hollywood with a re-engineered twist preferred by today's Hollywood stars.

Stein's approach to fashion with elegant, yet edgy designs combined with unprecedented determination, certainly makes him a designer to watch!
---