Aiisha Ramadan Fashion Show, Ready to Wear Collection Fall Winter 2017 in Dubai.
AIISHA is the epitome of modern design with beautifully crafted garments speaking to the feminine woman across the world. Behind the brand is Lebanese fashion designer, Aiisha Ramadan, who started her couture clothing line from theUAE in 2007, her base for more than 30 years. She is an award-winning fashion designer with 11 years of experience. AIISHA also embraces and celebrates diversity where the brand appeals to cosmopolitan women across different age groups, nationalities and personalities and is proven by the likes of those who have worn AIISHA. 
With vast, high-calibre network, the brand reached A-list celebrities, such as Jennifer Lopez, Charlize Theron, and Kareena Kapoor and has presented international brands, such as Shiseido and Wella. Her brand had fashion shows and exhibitions around the world for Vendome in Paris, Corterie in New York, Arab Fashion Week, Fashion Forward, Kazakhstan Fashion Week. Also had stand alone fashion shows in Paris, Amman and Marrakech.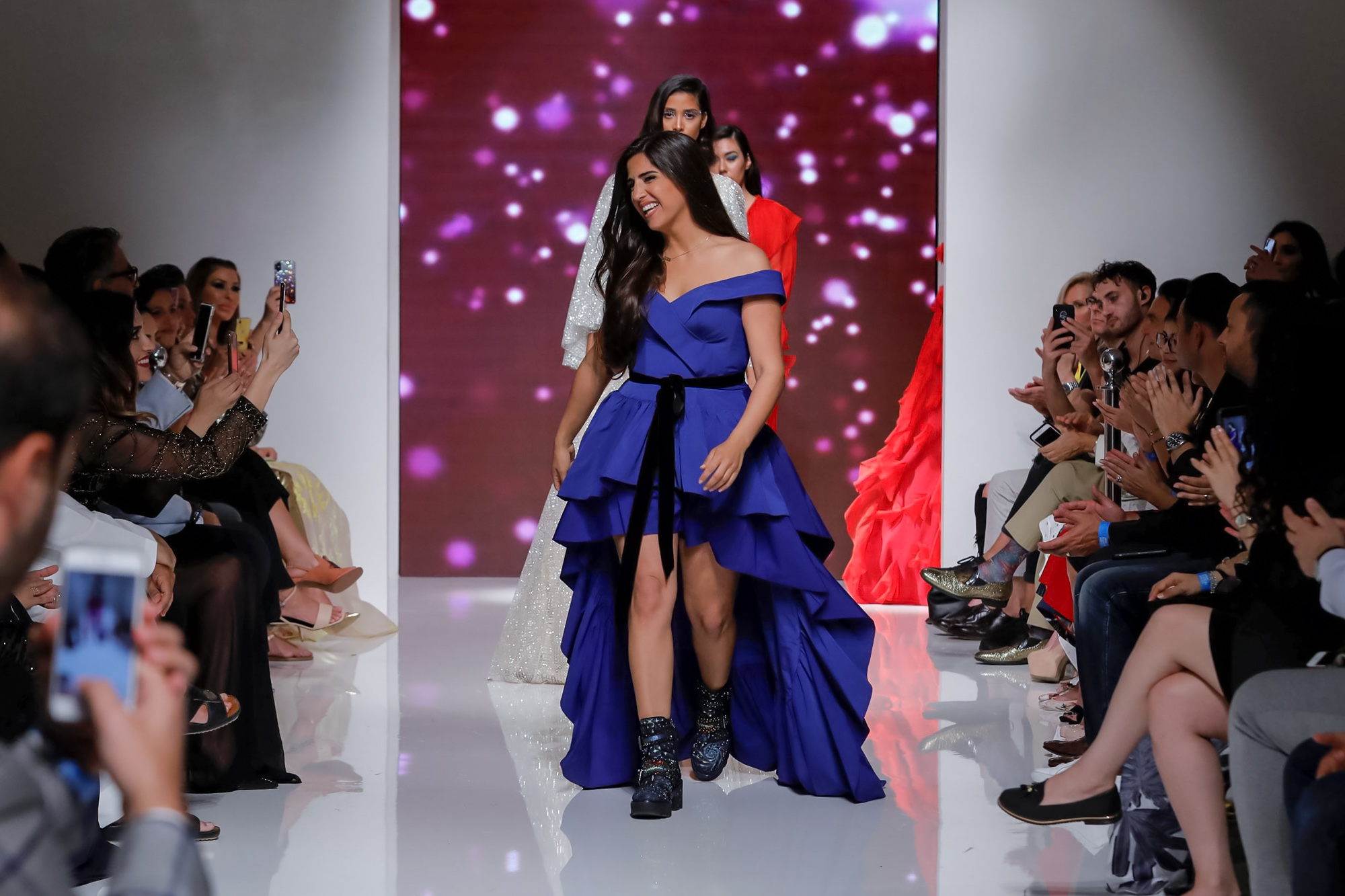 Aside from her successful fashion endeavours, she is also a Certified Professional Trainer and Transurfing Instructor who advocates and teaches personal self-development. She has established a social media presence on Instagram and a presenter of a motivational segment on Al Arabiya's Snapchat advocating self-empowerment. With her internationally acclaimed talent in fashion and her passion for spreading love, Aiisha is constantly keen on serving her core purpose, which is to reach out to others with love through her artistic talents.